Precision fabrications
We're well-respected in our field
Covering a huge range of industries
If you're looking for the best, you've found it.
From the outset, M Turner Services Limited has provided high-quality precision fabrications and engineering, serving a huge industry profile, with everything from the food industry to the automotive industry covered. With care and skill we ensure that our services are always delivered on time and on price.
Preferred fabrication suppliers for many of our customers
Our customers keep returning to us, just like we hope you will someday. It's our passion for fabrication and our skill at engineering that shines through, which our customers are consistently happy with our performance. With a flexible approach we can provide our customers with exactly what they want, whether it's large or small orders.
Here's what makes us who we are
Precision fabrications with care and skill
Serving many clients in many different industries
Preferred fabrication suppliers for many customers
A flexible approach to your work
On time and at the right price
Competitive quotes for your orders
An efficient and thought-out service
Prototypes and R&Ds are very welcome
Not only do we love to help our customers get exactly what they want but we also help them plan for the future too! We accept all types of prototypes and R&D work that requires fabrication whenever you need it.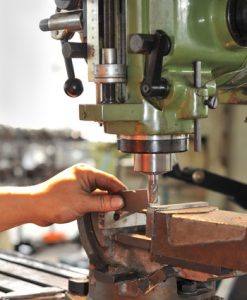 CALL US
Want to get more information about us?
Call 0116 269 7714 to have a chat today